How to register in mobile version
In order to sign up in Cannonbet website you should enter the register menu
and fill in all the required information carefully: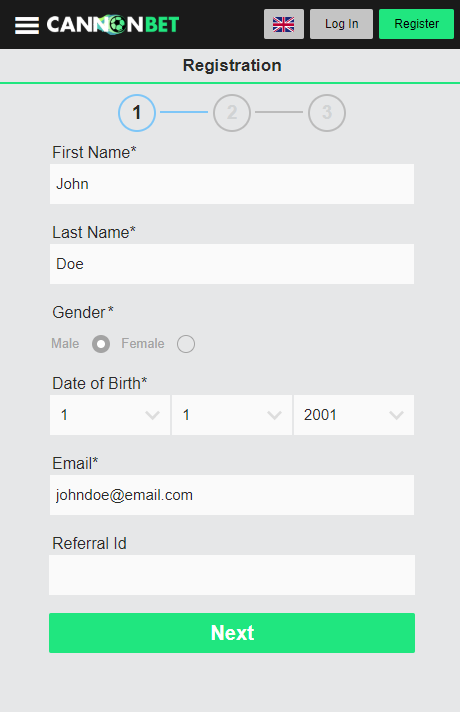 Filling all the specified fields with star mark is essential.


Username should be only in English and at least have 3 characters.




You can also use – or _ in username.
Please write your birth date in AD format.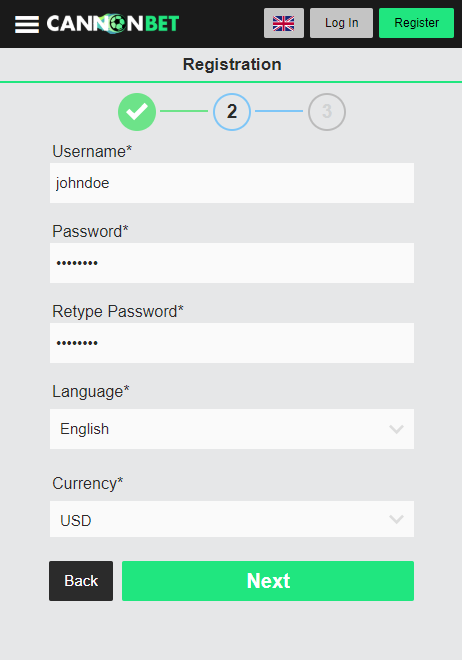 Password should be a mixture of numbers and letters and at least have 8 characters.
Please repeat the password By marking the legal age
checkbox, you will agree that you have 18 years old.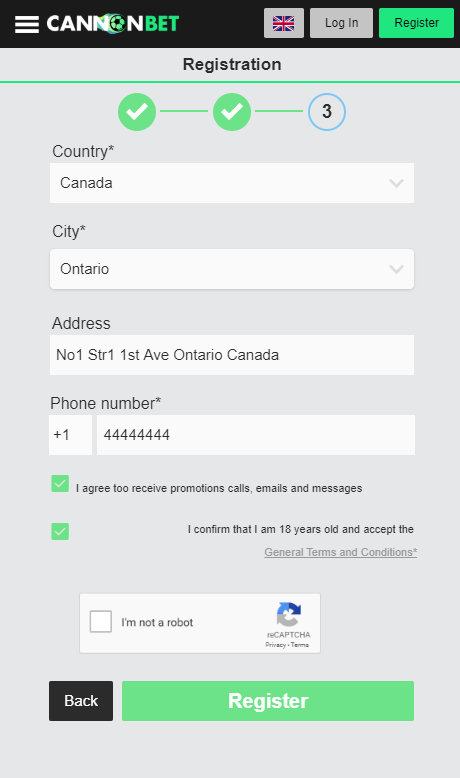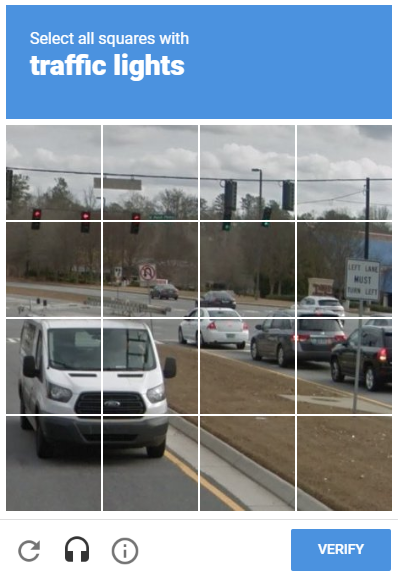 Now you can deposit and enjoy the exciting experience of playing in Cannonbet.
For more information regarding deposit please refer to the related help page.